Featured
From our Last Episode:
---
Australian National Aviation Museum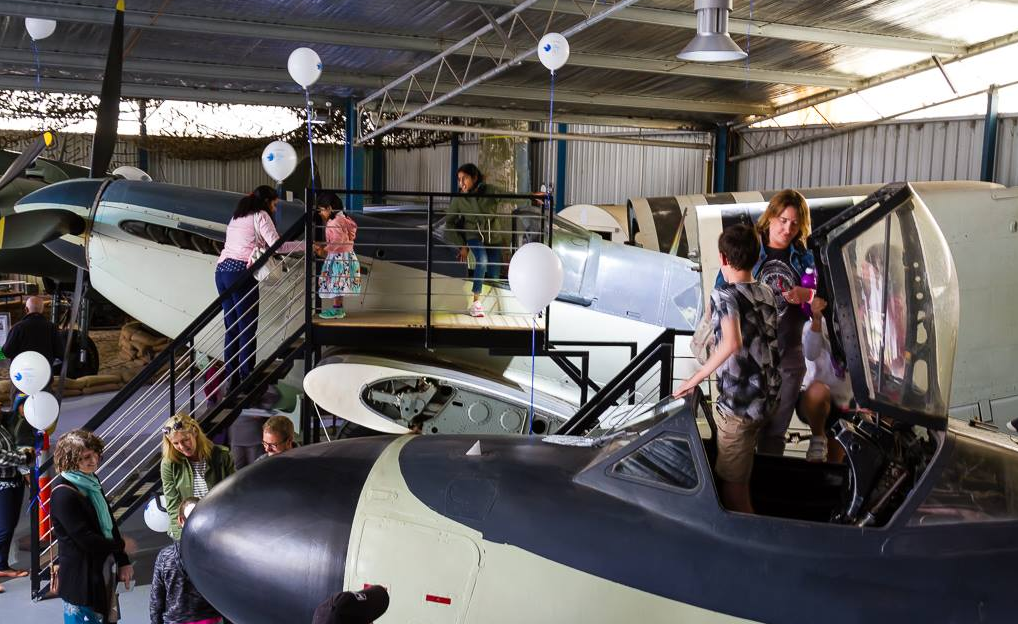 Situated at Moorabbin Airport in the South Eastern suburbs of Melbourne, the Museum has one of the most significant collections of aircraft and engines in Australia. The Museum provides public access to a number of the aircraft on display, allowing visitors to interact with the aircraft and to experience life as a early Aviator or Military Pilot.
Founded in 1962 and run by a dedicated group of volunteers and members, the Museum has expanded to have an collection of not just aircraft and engines, but models, uniforms and many other items associated with Australia's aviation history.

The collection has some very rare and unique examples of Australian made aircraft including the oldest surviving Commonwealth Aircraft Corporation (CAC) aircraft - Wirraway A20-10; a Victa AirTourer and a DAP Mk21 Beaufighter, one of only two Australian made variants left in the country and the only Beaufighter left in the world capable of ground running an engine. The Museum also owns the oldest surviving Beaufort Bomber which is now a massive restoration undertaking.
Australian Sports Rotorcraft Association Inc (ASRA) is a national sport and recreational association, representing people with an interest in building and flying gyroplanes.
Under Civil Aviation Safety Authority accreditation, ASRA administers sport gyroplanes through the certification of pilot and the registration of gyroplanes in Australia.
ASRA is concerned with improving standards of safety, pilot training and aircraft. It aims to promote reasonable and responsible practices in a manner accepted as professional to other aviation bodies and the public, while retaining our own identity, reducing costs and minimising restrictions.
expressed interest in establishing an aviation museum dedicated to aircraft and pilots who had defended Australia, Temora Aerodrome had all the attributes - rich in aviation history, hospitable people, an encouraging and co-operative local council, good weather, flat terrain and uncontrolled air space below 20,000 feet.
The Museum was incorporated in late 1999, construction of the facilities then commenced and a Governing Committee made up of a group of experienced and diverse people was formed. - See more at: http://www.aviationmuseum.com.au/history/index.html#sthash.urzqzuPe.dpuf
When Sydney businessman David Lowy AM expressed interest in establishing an aviation museum dedicated to aircraft and pilots who had defended Australia, Temora Aerodrome had all the attributes - rich in aviation history, hospitable people, an encouraging and co-operative local council, good weather, flat terrain and uncontrolled air space below 20,000 feet.

The Museum was incorporated in late 1999, construction of the facilities then commenced and a Governing Committee made up of a group of experienced and diverse people was formed. - See more at: http://www.aviationmuseum.com.au/history/index.html#sthash.urzqzuPe.dpuf
When Sydney businessman David Lowy AM expressed interest in establishing an aviation museum dedicated to aircraft and pilots who had defended Australia, Temora Aerodrome had all the attributes - rich in aviation history, hospitable people, an encouraging and co-operative local council, good weather, flat terrain and uncontrolled air space below 20,000 feet.

The Museum was incorporated in late 1999, construction of the facilities then commenced and a Governing Committee made up of a group of experienced and diverse people was formed. - See more at: http://www.aviationmuseum.com.au/history/index.html#sthash.urzqzuPe.dpuf
When Sydney businessman David Lowy AM expressed interest in establishing an aviation museum dedicated to aircraft and pilots who had defended Australia, Temora Aerodrome had all the attributes - rich in aviation history, hospitable people, an encouraging and co-operative local council, good weather, flat terrain and uncontrolled air space below 20,000 feet.

The Museum was incorporated in late 1999, construction of the facilities then commenced and a Governing Committee made up of a group of experienced and diverse people was formed. - See more at: http://www.aviationmuseum.com.au/history/index.html#sthash.urzqzuPe.dpuf